Steinway Piano Gallery
Birmingham, Alabama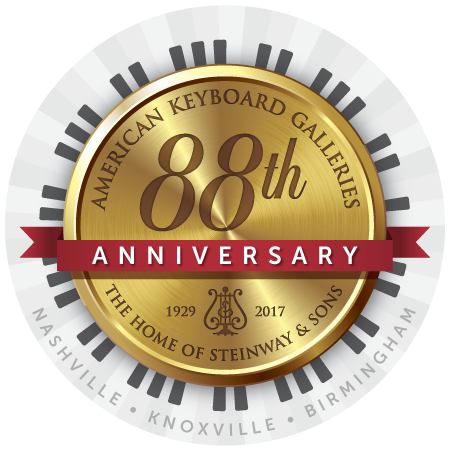 Steinway Piano Gallery Birmingham was formerly known as Alabama Piano Gallery and has an 11-year history in the community. In March of 2022 it was relocated to upscale English Village in historic Mountain Brook to better serve the greater Birmingham music community. Now, as a factory-authorized Steinway Piano Gallery, it joins Steinway's exclusive family of showrooms in handling sales for the entire line of Steinway pianos—from majestic concert grands to traditional uprights—as well as Steinway Spirio, the world's finest high resolution player piano. The showroom also offers Steinway-designed Boston and Essex pianos, ensuring buyers will find the right instrument for every budget.
Steinway Piano Gallery Birmingham features 3,000 square feet of elegant showroom
space as well as a special Spirio lounge area. The gallery will also offer meeting space to
area music teachers.
"With our sister gallery Steinway Piano Gallery Nashville, we have a long history of
Steinway sales and service in our region," said Brandon Herrenbruck, President and
Owner of Steinway Piano Gallery Birmingham and Nashville. "After 11 years in Vestavia Hills, we are thrilled to be in the English Village bringing the magic of Steinway to a wide area. We are proud to offer the very best pianos in every price range since 1929! We have the highest quality pianos from around the world and a team that will serve you with your best interests in mind. Our commitment to you is to provide the very best customer service and sales expertise you will ever find, allowing you to make your music sound its best.
At Steinway Piano Gallery it is our goal to develop long term relationships with our customers. We do this by providing the best service and products possible with our customers needs in mind."
---
Get matched with the Perfect Piano!
---
Steinway & Sons is the official piano of Opera Birmingham.
Alabama Piano Gallery is a proud sponsor and partner Opera Birmingham.